I feel that I need to write something to mark the passing of a friend and creative genius Marinke Slump (or Wink) as she preferred to be known. It's been a week since she
lost her battle to depression
, and I am still struggling to control the powerful waves of emotion that frequently run through me as I think of her.
Yesterday was Wink's funeral. People from around the world, myself included, continued to honour this inspiring lady who loved to adorn her hair with pretty flowers, colours, wool and dreadlocks (search for hashtag #wearingflowersinmyhairforwink). As I write this blog post, there are 347 photos on Instagram of people across the world uniting in a combination of mourning for her loss and celebrating her creative life by wearing flowers in their hair. I crafted a crochet daisy throughout the week to wear yesterday. It was a solemn day for me as I wore that pretty flower that was loaded with so much emotion.
A continuing celebration of Wink's creativity can be found by searching for hashtag #mandalasforwink or #mandalasformarinke. At this present moment nearly one thousand photos of beautiful hand-crafted crochet mandalas have been posted on Instagram by adoring and grieving followers and admirers of Wink's work.
I met Wink for the first time in 2014
, along with other lovely crafters and bloggers at fiber arts festival Unravel at Farnham Maltings in Hampshire. I was delighted to meet this lady who I had followed and admired via Instagram. We instantly hit it off; later on in the day posing for a fun 'duck face' picture.
It was while we were sat having a bite to eat and drink in the Maltings cafe that Wink and I happened to discuss the deeper reasons why we love to craft with yarn. She told me that crochet had once
saved her life
, and that it helped her to manage the days when she found life difficult. Albeit from a different perspective, I totally understood this. This is because I too have discovered respite from difficult periods in life in the sweet repetition of clicking needles, hooky hook or whirring wheel, and in the instant colour-therapy gained by working with yarns of every conceivable colour from over the rainbow and beyond.
A year swung around quickly (as they do) and
Unravel 2015
was on the horizon. I looked forward to seeing my friends again. Wink was staying with Sarah of
Crafts from the Cwtch
, and I planned to meet up with them both. Having my young son with me (who I knew wouldn't last more than a few hours at the festival) meant that we arrived later on in the afternoon, but it was wonderful seeing Sarah and Wink again. After the initial hellos, and having not seen the sights yet, Wink very kindly offered to walk around the Unravel show with my son and I whilst Sarah continued to catch up with friends and rest her legs in the cafe. Wink shared with me that she had had a tough year since we last met, and I remember giving her a hug and some words of comfort. We continued to look around the show and took another selfie picture of our time together.
I am so incredibly sad that this is to be the last photo we will have together.
This is a heartbreaking time for those who knew Wink. My most profound condolences are with her family, friends and boyfriend.
When bad things happen, I try to find a silver lining somewhere ... I have noticed this week that many of the comments on social media have centered on the celebration of Wink's light and talent. Also, and very importantly, it appears to have opened the floodgates of people being able to talk about their own struggles with mental illness. So many individual messages of support have been left by people who truly understand the darkness that overwhelms the lives of those touched by this dreadful affliction.
Any one of us can suffer. The Mental Health Foundation states that 1 in 4 of us will experience some kind of mental health problem in the course of a year. That's a disturbing statistic, but it is only after events like this that people begin to talk and open up about such matters.
One of my favourite quotes comes to the front of my mind ... It is one that I try to live by ...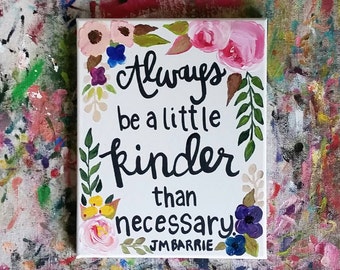 ***BECAUSE EVERYONE YOU MEET IS FIGHTING A BATTLE***
Please can I urge anyone affected by diagnosed or suspected mental health conditions to reach out for help if they feel they are struggling to cope with life. There have been a number of brilliant online sources of information on mental health concerns that I would urge you to take a look at if you want to learn more. Let's end the stigma and ignorance about this topic once and for all. Please don't suffer in silence.
To family and those who were very close to Wink, I hope that you are (even in a small way) comforted to know that she was so loved and respected by people who had either met her or who knew her through the blogosphere. Wink is gone but her creative legacy will live on and continue to inspire countless people to create beauty and comfort in their lives.
You can find Wink's catalogue of work on her blog called
A Creative Being
, on her
Instagram
page or on
Ravelry
.
Wink published her first book
Boho Crochet
earlier on this year, and another called
Crochet Mandalas
is due for release later on in 2015.
Let's cover the world in her brightly coloured creative vision.
Goodbye Wink ... I'll not forget our kindred-spiritedness xxx